A beautiful quaint town, with stunning and picturesque mountain ranges, Aguilar is an extraordinary-ordinary place that boasts of remarkable sights.
From its vast fields, mystical ridges and heartwarming Aguilareños to terrific food and thrilling experiences…here in Aguilar, despite predominantly an agricultural backdrop, we offer these all to you.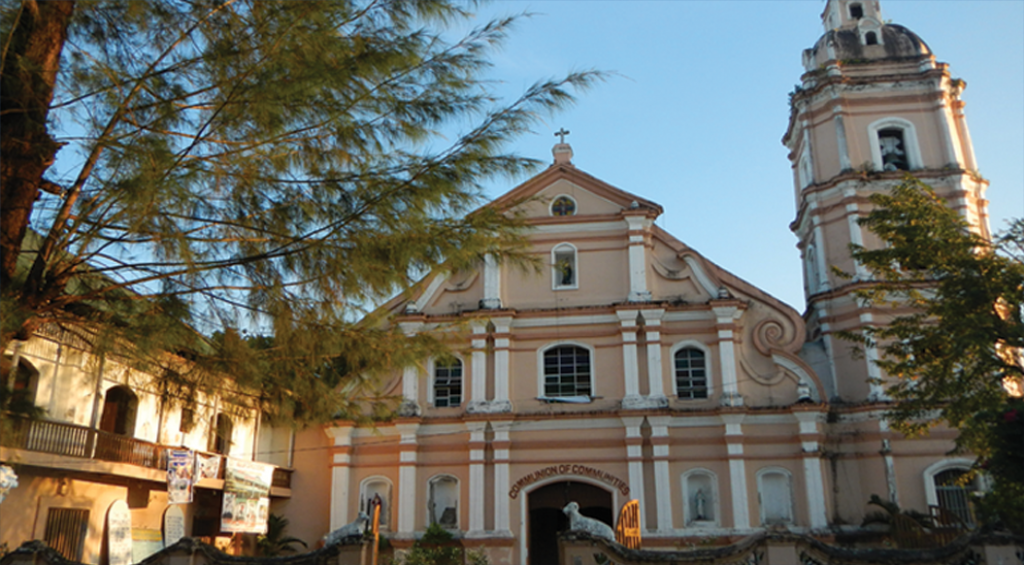 A. ADVENTURE TOURS
1. Mountaineering
Find your next adventure by exploring the picturesque mountain ranges of this relatively unknown town.
Learn the other side of the "real you" by conquering the challenges that await adrenalin-seekers when you scale its mountain ranges.
MT. TUCO that sits magnificently in Sitio Mapita, Barangay Laoag — inhabited by aboriginals from the Cordillera region and known for vast vegetation and a cool breeze likened to the Summer Capital of the Philippines.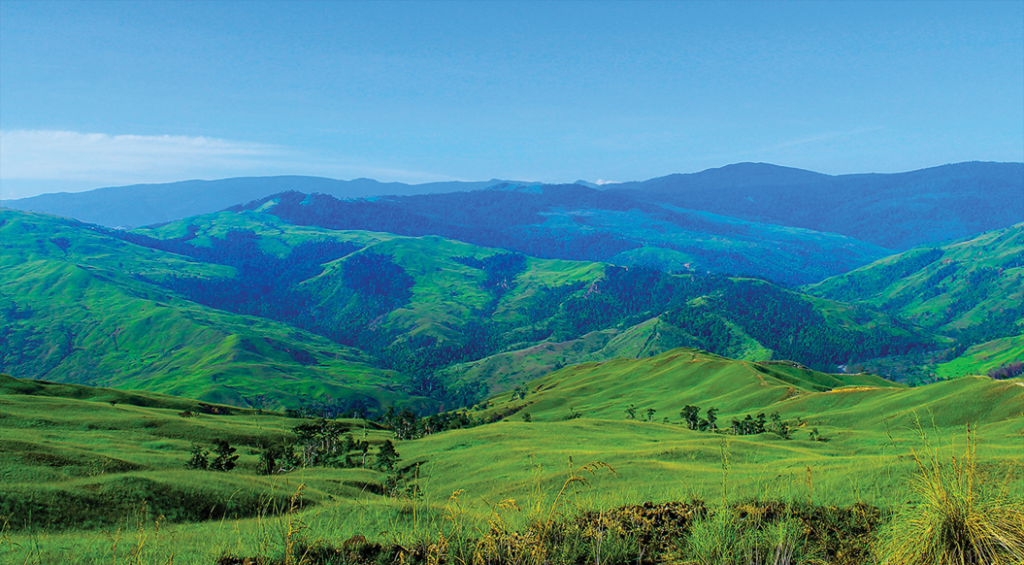 The scenic views from the summits are amazing. At the top, if blessed with good skies, you'll stand witness to one of beautiful sunrises unfolding before your very eyes — an exclusive moment between you and nature.
Definitely, a true mountaineering experience.
2. Lagoon, Waterfalls slide and Cliff jumping

Find the thrill of diving into the azure waters of the 14 natural lagoons.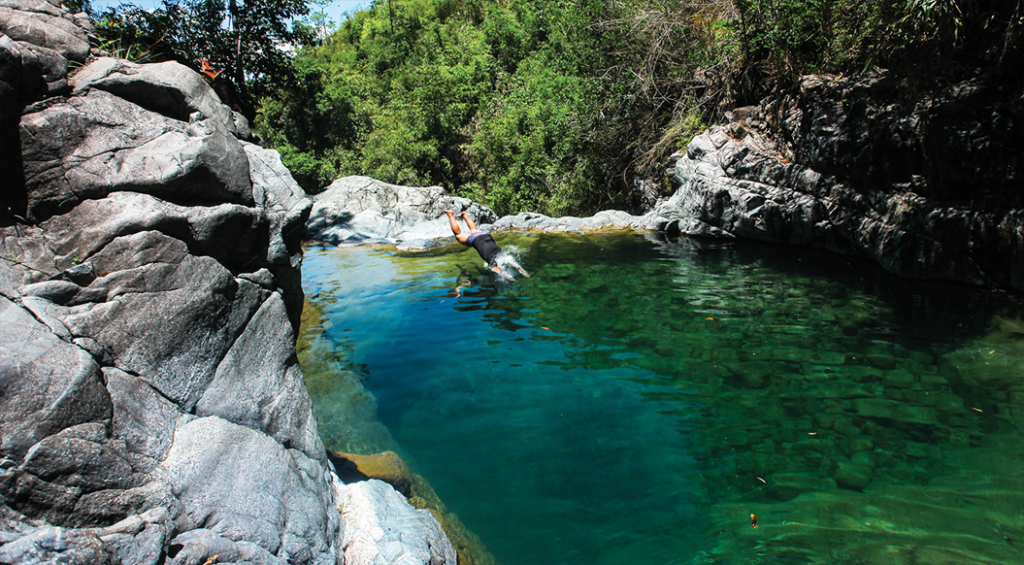 Jump off from a height equivalent of a three-story building into a roaring water churning below. Hear the consistent crashing of water. Feel the adrenalin rush of cliff/waterfalls jumping.
For first timers, it may look terrifying, but eventually it requires no great effort and turns out to be all fun and excitement.
It's definitely a beginner-friendly outdoor recreation, but it does demand a calm head, steady heart and a sense of adventure.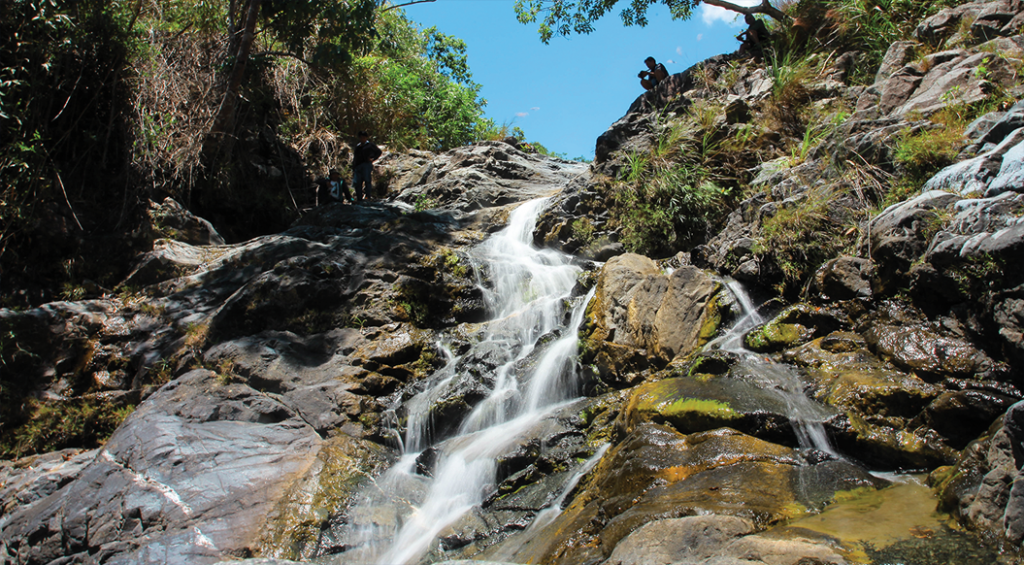 3. Paragliding

Jump like an eagle (Agila) does and get an eye-drone panorama of its mountain ranges from South to North, and have a glimpse of the blue waters of the Philippine Sea.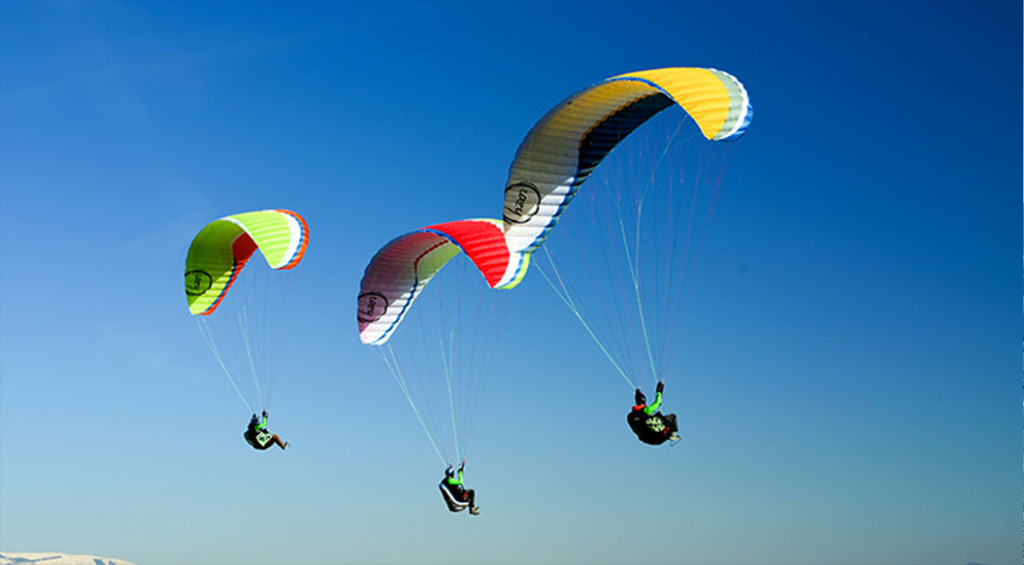 4. Off-Road Actions

Adventure junkies will never run out of spine-thrilling outdoor activities to try out this part of Pangasinan.
Aguilar can be the place to be when dirt bike daredevils and mountain bike fanatics need a doze of action on an all-terrain vehicle!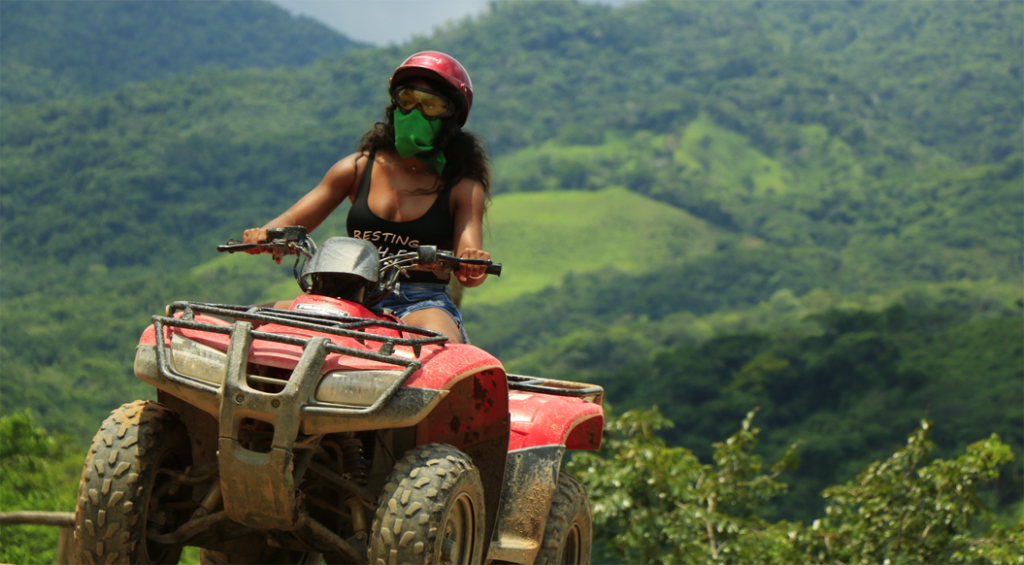 Motocross and mountain bike tracks have dotted the once fairly unfamiliar terrain of Aguilar. It's now the home to bike trails. Start off on a single track that's out of harm's way, and work your way up to the more technical downhill descents.
5. Mapita Zip Line

The latest attraction in Sitio Mapita is the newly constructed zip line which spans 250 meters and 50 feet off the ground. It is propelled by gravity which allows one to travel as fast as 60 km/hr. The single zip line harness is capable of carrying a weight capacity of up to 4000-6000 pounds.
Such outdoor offering to adrenaline enthusiasts provides a different perspective to the natural beauty of Aguilar mountain ranges.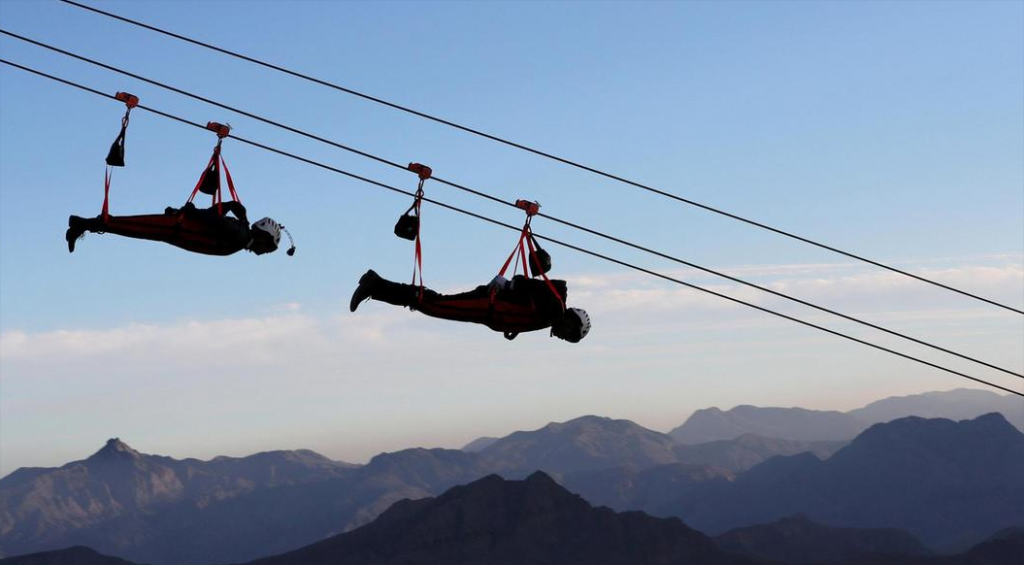 The rush of air brushing thru your hair starts the plunge into fascinating ride from one mountain to the next.
With the thin streaks of cloud trail across an azure sky, amazing view of Lingayen beach shoreline, and the verdant mountain slopes at the backdrop make the zip line ride an instantaneous feast to the senses.
A totally awesome experience… zippadeedoodah!!!
B. FOOD and ANSAKKET FESTIVAL
When night's clouds descend upon this sleepy town, there's not much to do except feast one's eyes on the twinkling fireflies (though small in number) in various locations, or perhaps share a bottle of rice wine, a product of Barangay Laoag.
Morning skies signal the taho vendors or magtataho from Barangay Bocboc East to showcase their wares in every street and roads. This snack/breakfast food is basically made of sago (pearl tapioca), added with arnibal — a caramelised sugar with vanilla, and fresh softened tofu from soya beans.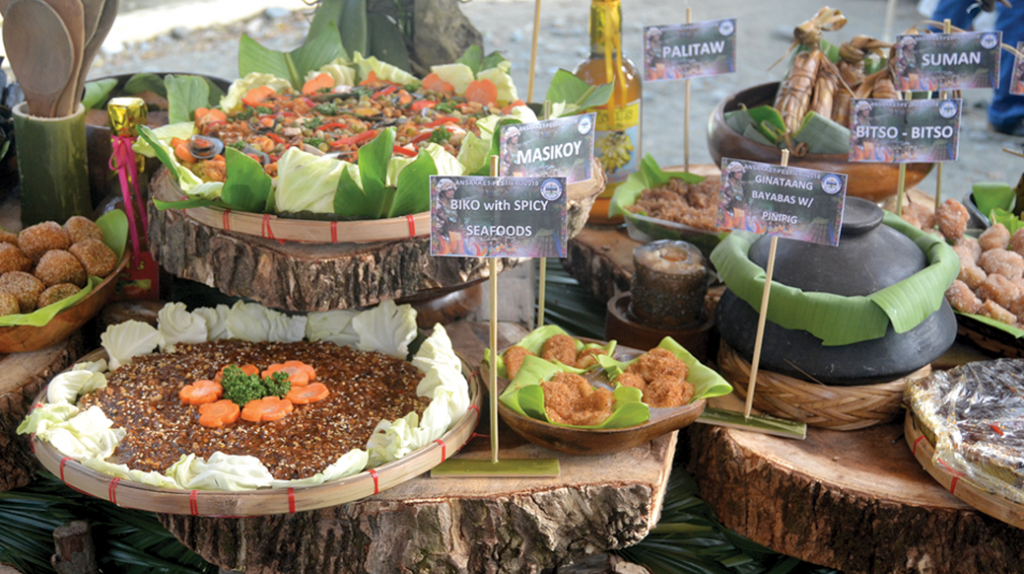 Morning coffee tastes better if paired with an appetizing edible from Barangay Manlocboc locally called suman. It is a delicious Filipino snack food wrapped with banana leaves or young coconut leaves. There are different types of suman and the ingredients vary as well. This suman though in Barangay Manlocboc has its ingredient and taste unique on its own.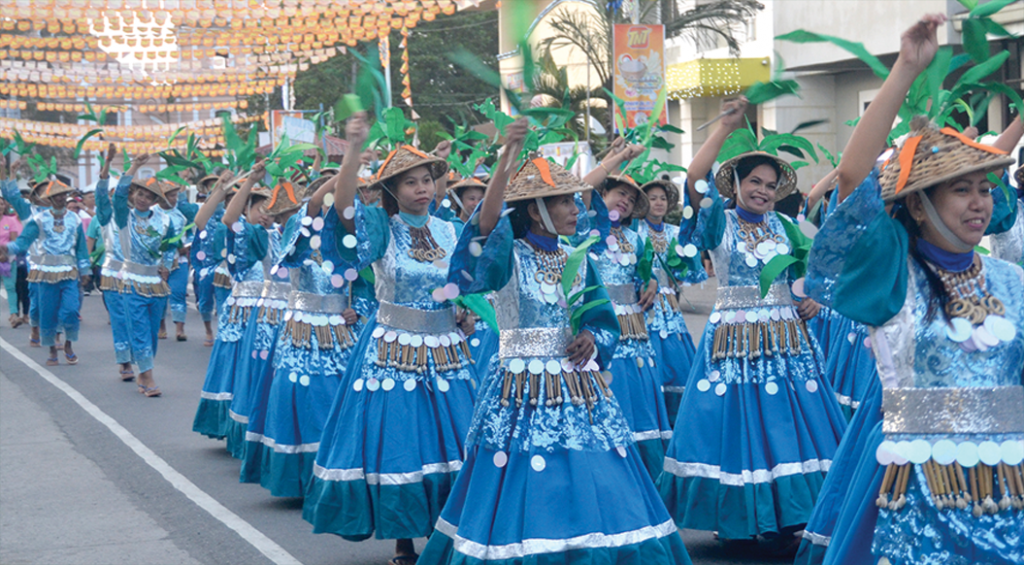 Native cakes from glutinous rice (ansakket) are among the popular products from families all over the town – hence the clamour of having the Ansakket Festival which is now being celebrated every 27th to 31st days of October.
The common objective of the festival is the farmers' expression of gratitude to the Father Almighty Who blesses them of good harvests during the year.
Said celebration showcases among other events as a demonstration of the unique features of the town which Mother Nature brought, as well as the remarkable customs, traditions and practices of the townspeople. It is being observed with a colorful parade where contingents are in colorful costumes, the pageant night and its preliminary search for Miss Aguilar, and with a half day all you can eat ansakket for free.
Another festivity worth mentioning happens every March 15 to 19 is the annual celebration of the town fiesta, in honor of Saint Joseph the Patriarch, the town's Patron Saint.